Dove Men+ Care connects stress and hair loss
92% of dermatologists say that stress and hair loss are connected
Dove Men+ Care has launched a campaign to raise awareness of the link between stress and male hair loss.
The Real Life Tested campaign demonstrates how much physical and environmental stress the hair goes through. The brand is hoping to protect men's hair from damage with its fortifying 2-in-1 shampoos.
The brand has also released the results of a study into hair loss. Hundreds of US-based dermatologists were asked about male hair loss and 92% of them agreed that physical and environmental stressors can contribute to hair loss.
The most common stressors believed to cause hair loss included aggressive combing, heat styling, over-styling and pulling. Environmental factors thought to cause hair loss included UV rays and chlorine.
While the dermatologists surveyed agreed that these factors contributed to hair loss, 90% of those asked thought that men are not aware of how these activities affect their hair. In response, Dove Men+ Care has created a video to demonstrate stressors.
Dr Glynis Ablon, a board certified dermatologist and associate professor of dermatology, partnered with Dove Men+ Care on the campaign. He said: "Physical and environmental stressors are unavoidable parts of everyday life and I would never tell my patients they need to stop swimming in pools or playing with their kids who tug on their hair, but there are simple ways to protect against these elements' contribution to this hair fall."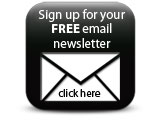 Consumers are invited to join the conversation online using the hashtag #RealLifeTested.
Companies