Dove Men+Care celebrates male friendships in new campaign
Brand aims to show truer depiction of male relationships
Dove Men+Care has launched a new campaign celebrating male friendships. The brand aims to depict these relationships more accurately than the macho images usually seen in advertising.
The brand says that two thirds of men bond with their friends over sports and has chosen to show basketball coaches Jim Calhoun and Kevin Ollie in its new add.
Calhoun says: "When Kevin found out that he was going to be the new head coach, he told me that it wasn't about me stepping aside, nut about us linking arms together in a different way. Being there for each other has always been our biggest victory, and that's why I'm grateful for the opportunity to work with Dove Men+Care this NCAA tournament season to show the real bond Keven and I share off the court."
The campaign will be shared on the brand's Facebook, Twitter and Instagram accounts using the hashtag #RealStrength. Dove Men+Care is also partnering with NCAA Division Men's Basketball Championship.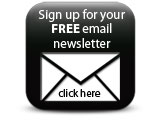 Jennifer Brenner, Director of Marketing at Unilever, explained the campaign: "The definition of male strength is shifting to include other values, and the care men show for their friends is a big part of that. Men value meaningful relationships, yet they feel pop culture downplays the importance these friendships play in their lives. By celebrating 'Bonds of Real Strength', Dove Men+Care hopes to reveal what male friendship really looks like today, and the maturity, masculinity and care that defines guys' relationships."
Companies