Dolce & Gabbana releases Summer Shine Collection
Dolce & Gabbana has taken inspiration from the ceramics found in Capri for its new Summer Shine Collection (£20-£115). The colour range includes a number of products for face, eyes, lips and nails. One of the key shades in the range is light blue, a colour that appears as part of a recurrent theme in the prints of Dolce & Gabbana's summer collections.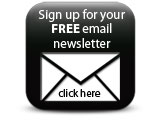 One of the most striking products in the new collection is Shine Lipstick in Light Blue. Meanwhile, one of the eyeshadow products, Smooth Eye Colour Duo in Summer Hue 104, also contains an usual pairing of light blue and rosy red.
Companies