Dolce&Gabbana casts iconic muses in new make-up campaign
The #BeAQueen line features a medley of A-listers including Monica Bellucci, Bianca Balti, Joony Kim, Chiara Scelsi and Catherine Loewe
Monica Bellucci and Bianca Balti for Dolce&Gabbana
Dolce&Gabbana Beauty has cast some of its most iconic muses to feature in its latest make-up campaign.
Monica Bellucci, Bianca Balti, Joony Kim, Chiara Scelsi and Catherine Loewe star in the luxury brand's #BeAQueen line, each modelling a different make-up style created using products from the range.
The campaign is said to be authentic to the brand with products for real women of all ages, from different lifestyles and cultures.
Dolce&Gabbana was inspired by nature of the Mediterranean to create the line, which uses its Mediterranean Glow Complex to help hydrate and illuminate skin.
Available in the collection is the brand's Luminous Colour Lipstick, Luminous Lipstick Cap, Matte Liquid Lipcolour, Matte Lipstick, Miss Sicily Lipstick, Bronzing Powder, Bronzing Drops, Secret Veil Primer, Creamy Foundation SPF 20, Rose Powder Blush, Creamy Cheek & Lip Colour, Powder Eyeshadow Quad and Dolceskin Face Palette (from £12).
Meanwhile, each product in the range is adorned with an ornamental motif, inspired by the brand's Italian heritage.
The five styles include its animalier print, black lace design, rose and flowers bloom pattern, Sicilian cart and Baroque style.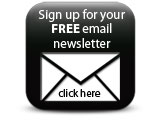 Companies