Disrupting the beauty industry with Dr.Lipp
You want to look gorgeous, but respect the planet we live in, right? Let's face it, we don't need a different product for every part of our body.
So, at Dr.Lipp we decided to get practical and be part of the solution and take the benefits of a regime reducing your skincare routine to the bare minimum number of products but only with high performing.
While most other beauty and skincare brands are expanding their ranges, Dr.Lipp is editing our collection to only a few, multi-use skincare solutions to keep your beauty routine as simple as possible.
Not only is this disrupting the beauty norm, but this reduces the supply chain and your carbon footprint! Less products = Better for you and the environment!
Whether you need to heal dry skin patches, nourish your cuticles, tame your brows or even add some colour to your cheeks, Dr.Lipp has you covered!
Opt for our cult classic, multi-use Original Nipple Balm for Dry skin, Luscious Lips and Glossy Bits for long lasting lip balm, cuticle cream, eyebrow balm, for dry patches all over, and so much more!
And for a hint of colour, use the Superfood Tints for added colour to lips, cheeks and eyelids! Choose between the natural pink of Sweet Potato, sexy burgundy of Elderberry, the fresh coral of Red Radish or all three!
Here at Dr.Lipp, we fell in love with the idea of being a multi-use skincare brand where every product has several amaaaazing uses. Because skin is the same, wherever it may be!
It's a revolution in skincare giving you the opportunity to simplify your life with fewer but ultra-effective products Dr.Lipp is free from petrochemical ingredients, parabens, phenoxyethanol, perfumes and synthetic colourants, using environmentally friendly production, recyclable packaging and an absence of GMO.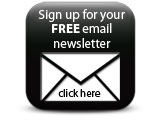 We of course do not test on animals and believe you don't have to be boring to be natural.
Companies