Devan Chemicals launches organic actives for textiles
Belgian developer of finishing technologies for textiles Devan Chemicals has expanded its R-Vital range
Belgian developer of finishing technologies for textiles Devan Chemicals has expanded its R-Vital range with three new microencapsulated organic active ingredients.
These additions are CBD+ (an upgrade of the company's R-Vital Hemp CBD), which contains CBG, terpenes and other components that enhance the properties of CBD; Cold Proof, which releases organic ingredients such as camphor and echinacea to protect against those ailments associated with wintery weather; and, of particular interest to the cosmetics industry, Super Moisture Boost.
This is an organic blend of fatty-acid packed avocado and squalene-containing amaranth seed oil that helps soften and hydrate the skin.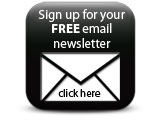 Devan Chemicals revealed its new technologies at the Heimtextil event in Frankfurt, Germany, which ran from 7-10 January.