Des Goddard Award 2011 goes to Lubrizol chemists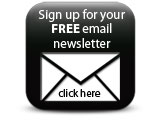 Four chemists from Lubrizol Corporation's Noveon Consumer Specialties have been chosen to receive the prestigious Des Goddard Award.

The annual award, which is presented by the board of directors of the Society of Cosmetic Chemists, recognises the most innovative paper on the topic of polymer science related to cosmetics or personal care presented at either the Annual Scientific Seminar or Meeting.

Carole Lepilleur, Wing Li, Duane Krzysik and the recently retired John Mullay are receiving the award for their paper titled Cationic Cassia Polymers as Efficient Naturally Derived Polymers for Providing Enhanced Deposition from Shampoo Systems.
Featured Companies