Deborah Bowe joins Quadpack as business development manager
Deborah Bowe has joined Quadpack in a strategic new role established to help expand the company's reach into new and existing markets. As business development manager, Bowe is now responsible for the company's market analysis, corporate evaluation and long term business plans.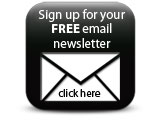 With 15 years' industry experience, most recently at Taplast, Bowe specialises in international brand strategies. At Quadpack, she will help identify business opportunities and steer group activities to develop and implement coordinated sales and marketing plans.
Featured Companies