Debbie Murtha joins Laura Geller Beauty
New addition to company's board of directors
Laura Geller Beauty has announced that retail industry consultant Debbie Murtha has joined the brand as a member of its board of directors. Murtha has worked in the industry for more than 30 years, serving as Senior Vice President/General Merchandising Manager of both Macy's Merchandising Group and May Merchandising Company.
Elana Drell-Szyfer, CEO of Laura Geller Beauty, commented: "I have known and worked with Debbie over the course of twenty years in the beauty industry. In my opinion, she is one of the leading strategic thinkers in beauty retail and I am thrilled to have her expertise and insight as part of the Laura Geller beauty team."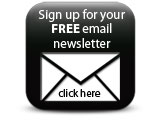 Debbie directed the 2011 launch of Give Back Brands' Justin Bieber charity fragrance, winning the Women's Wear Daily's Beauty Biz Award and earning recognition as Macy's top-selling brand in the history of celebrity fragrances.
Companies