David Beckham and Biotherm Homme debut China campaign
Athlete creates #StoryOfMyLife campaign encouraging consumers to open up about their life experiences
David Beckham and Biotherm Homme have launched a new digital campaign in China sharing the message: #StoryOfMyLife.
The campaign furthers Beckham's message: "The story of my life is written on my skin. But don't expect to read it on my face."
Consumers at the launch event were invited to share their own stories via a private animation box. Visitors could also have iPhone cases, trainers or even their skin "tattooed" using temporary ink. The designs were created by four leading Chinese artists.
David Fridlevski, General Manager at Biotherm, said: "We're brining the height of skin care tech together with digital-goes-real experience, to turn around the age-old concept that your life story is written on your face."
The campaign supports Biotherm Homme's Force Supreme Life Essence. The range contains concentrated ingredients to address signs of ageing in male skin including redness, open pores and reduced firmness.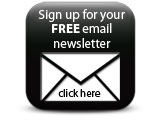 Beckham said of the range: "I recently discovered the new Force Supreme Life Essence which is really a booster in the morning. I feel like my skin is transformed."
Companies