Dark and Lovely teams up with CurlyNikki for hair care book
Brand partners with best-selling author on curly hair care e-book
Dark and Lovely has teamed up with Nikki Walton, the author behind CurlyNikki.com for the release of an e-book, When Good Hair Goes Bad: Tips and Tricks for Restoring Your Gorgeous, Healthy, Natural Hair.
The book is available to download for free on the Dark and Lovely website, at DarkandLovely.com/NikkiWalton. The book provides consumers with objective information about caring for natural hair, including responses to common hair questions and advice on hair colour and protection.
Walton previously wrote the best-selling book: Better Than Good Hair and runs the CurlyNikki website. She commented on the Dark and Lovely launch: "Women across the world have requested my advice on how to truly manage their natural hair. I am thrilled to work with Dark and Lovely to help share my experience and expertise in an attainable way. I wanted my second book to be easy for people to get their hands on and Dark and Lovely is the driving force for making this happen."
Michelle Ryan, Senior Vice President of Marketing at L'Oréal Multi-Cultural Beauty Division, added: "We worked with CurlyNikki for the launch of our Dark and Lovely Au Naturale #CurlPower campaign in 2013 and it was a huge success; so it was a no-brainer for us to collaborate again. With the instant success of Walton's first book, Dark and Lovely deemed partnering with Walton on her follow up as a great way to increase awareness and educate women with naturally curly textures on how to maintain the health of their hair by taking the guesswork out of styling and care."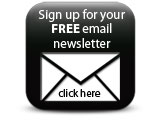 Dark and Lovely is also promoting the e-book on Facebook, Twitter and Instagram.
Companies