Daimon Barber revamps packaging and branding
Brand opts for high-end aesthetic
Daimon Barber has updated its packaging and brand identity in a bid to attract new consumers. The male grooming brand has opted for a new luxurious, high-end aesthetic moving away from its previous Victorian-inspired look.
The new look has first been applied to Daimon Barber's collection of hair pomades and will also be rolled out across the brand's new skin care and shave range. The new products are due to launch later this month with the new brand identity and packaging style. The new packaging comprises claret glass jars, laminated aluminium tubes and foil-stamped textured boards for external boxes. Daimon Barber has also introduced a new logo, that reads "DB" and will appear across all packaging and products.
Two new pot sizes have also been added to the pomade collection. The new sizes were created after customer and salon feedback reported a need for travel and gym-friendly sized pots. The brand has now added 50g and 100g pots to the range.
The new logo and packages are designed to appeal to Daimon Barber's core target customers – males looking for high-performance grooming products without any gimmicks or macho marketing spin.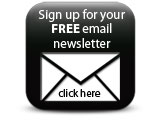 Leo Neelands, Founder at Daimon Barber, explained: "We decided to refresh our branding to coincide with our growth and upcoming product introductions. We make grooming products that are prestige, highly-effective and luxurious to use. The new ID and packaging definitely reflects this. Daimon Barber now has a consistent look, feel and personality – that perfectly pairs our products with the men who use them."
Companies