DUO Shampoo and DUO Treatment: T-LAB Professional has changed hair care routine
Healthy looking hair starts in the shower. The right shampoo and treatment formulation for your particular hair type will help make the most of your natural hair texture
Almost everyone has experienced some scalp concern at one point or another, which can include mild irritation, itchiness, dandruff, or even, hair loss.
All this to say: Scalp issues are way more common than you might think. The good news, is that T-LAB Professional took action by thinking about hair from the inside out, according to our unique scientific approach - Health & Beauty Ecosystem.
Clean beauty Brand came up with innovative, inclusive solutions for hair-scalp-skin by launching DUO Shampoos and DUO Treatments, as they were specifically developed for the health of DUO - hair and scalp, encouraging scalp hydration and re-balancing to promote healthy hair growth in longer perspective, while in the short term providing professional solutions that prevent and repair existing skin and hair concerns: reconstruction, detoxification, nourishment, ProAge treatment and other important benefits depending on the line.
Replenish your hair with help of inclusive DUO Shampoos created with natural skin- and hair-loving ingredients that have active moisturising and overall strengthening properties.
Features our THERAPEUTIC INCLUSIVE BLEND (TIB) that adds shine and protects hair, while leaves skin soothed and hydrated.
Duo Treatments work on the internal structure of the hair known as the Cortex. In other words, treatments provide deeper care than conditioners, because they have a lot more nourishment to offer to the hair, resulting in a longer lasting effect.
Natural Luxury Collection by T-LAB Professional is a love at first wash, because a happy scalp equals happy hair!
Explore T-LAB Professional upgraded haircare: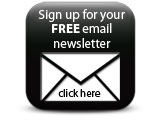 If you would like to become T-LAB Professional Partner in your country, please contact us at tlab@vtholding.com.
Featured Companies