DS Smith packages Dr Organic to perfection
Dr Organic has worked with packaging company DS Smith to refresh its delivery offering. As online sales continue to grow, the skin care brand has opted for corrugated packaging for deliveries, aiming to deliver the brand experience to customers' homes while ensuring products are well protected.
DS Smith's designers worked closely with Dr Organic to create packs that hold the product in the centre, creating a small void around the pack for transit protection. Featuring adhesive tape and a tamper-evident closure, the packs offer fast packing and a simple solution for returns. The packs are printed on both the inside and out with branded messaging and colours.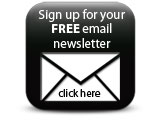 Tony Foster, Sales & Marketing Director of DS Smith's UK Packaging Division, said: "Corrugated packaging is 100% recyclable and so is the perfect choice for Dr Organic. Its customers are clearly environmentally aware and will understand the value of using just the right amount of fully-recyclable packaging."
Companies