DS Labs reveals effects of hair loss on work and love
The hair brand partners with a consultant dermatologist to unveil the negative effects that hair loss and dandruff can have on people's lives
Consultant Dermatologist Sharon Wong sees many patients in her hair loss clinic with low self-esteem and confidence issues.
Two fifths of women (40 per cent) have experienced marital problems as a result of their hair loss and 60 per cent would rather have more hair than money or friends, according to statistics from The Belgravia Centre.
Hair brand DS Laboratories has teamed up with Dr Wong to reveal the relationship between hair and wellbeing ahead of the launch of its new range of hair growth and anti-dandruff products in Boots next month.
Dr Wong says: "Hair thinning and loss can be absolutely devastating for the sufferer's self-image and emotional wellbeing, and whilst dandruff is not life-threatening, it can inhibit social interactions and dramatically damage confidence and self-esteem."
Many men and women experiencing hair loss have also experienced consistently higher levels of depression and anxiety impacting on their relationships and careers and will go to extreme lengths to achieve fuller and healthier hair.
The Belgravia Centre has found three quarters of men with hair loss (75%) feel less confident when talking to women and believe there is nothing they can do about their hair loss.
The same research revealed three-quarters of women with hair loss claim to have had career issues and nearly half (47%) would spend their life savings to regain a full head of hair.
DS Laboratories is launching eight products that are clinically proven to combat dandruff and rebuild hair strands for strong and glossy locks, including the daily hair loss serum treatment, Spectral DNC-N.
DS Laboratories is launching a new range of hair products that it says are scientifically proven to destroy dandruff-causing fungi, fight hair loss and stimulate new hair growth.
The products are encapsulated with a delivery system called nanosome technology that it states will allow deeper penetration of the positively charged active ingredients to be in contact with the scalp, follicle and cuticle of the hair for up to 24 hours.
The range includes Spectral DNC-N (£37.99), a daily serum treatment that is designed for men and women who want to prevent or repair the early stages of hair loss, thinning or shedding.
The brand says the treatment is the world's first formulation with nanoxidil, which is described as a more comprehensive and effective alternative to the ingredient that is often used in hair loss products, minoxidil.
The brand adds that recent studies conducted with human volunteers have found a 95% reported reduction in hair loss after using Spectral DNC-N for eight weeks and 90% reported increased hair strength.
Other products in the range include the exfoliating dandruff shampoo Dandrene (£14.95), which is described as a premium anti-dandruff shampoo that will help to repair and rebuild the hair and scalp.
Nia Shampoo and Conditioner (£14.95) for dry and damaged hair is said to rebuild and revitalise hair strands and protect them from further damage.
Revita Shampoo (£17.95) and Revita Conditioner (£17.95) are designed to stimulate the hair follicle for new hair growth.
Finally, Spectral F7 (£35.99) is a topical serum that can be used as a daily booster to help optimise results for men and women already undergroing treatments for compromised hair, and to improve overall hair and scalp health.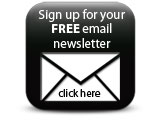 The products will be available at Boots stores and boots.com from March 2017.
Companies