DSM opens its Asia Pacific Personal Care Technical & Application Centre in Shanghai
DSM Personal Care today opens its Asia Pacific Technical & Application Centre in Shanghai. This centre will develop product applications, provide technology services and create tailor-made solutions for cosmetic industry customers throughout China and Asia Pacific.
DSM Personal Care today celebrates the opening of a new Technical & Application Centre on its Shanghai Campus. Housing state-of-the-art equipment for Research & Development and Application Technology, the centre will greatly enhance technical support and services for its customers in the region.
In addition, the centre will support DSM's businesses in several other ways: by tracking local market trends, by proactively investigating the needs of customers and through interaction with external partners such as universities, scientific research institutes and industry.
Wilfrid Gambade, President DSM Personal Care, comments: "Shanghai is an up-and-coming hub of innovation in the rapidly developing Chinese personal care market. This makes it the perfect location for a technical centre that represents a giant stride forwards in our commitment to our customers in China and Asia Pacific.
"Indeed, this region is increasingly shaping the focus of DSM's research and innovation. The DSM China Campus in Shanghai is already home to a Science and Technology Centre with a staff of over 100 people. Around 20 of these have PhDs from leading universities in China, Europe and the USA and are collaborating productively with academic institutes in China and around the world."
The DSM Personal Care Asia Pacific Technical & Application Centre will use its access to DSM's world-class scientists to strengthen customer competitiveness by delivering research-driven benefits and solutions geared specifically to local and regional consumer needs.
Rishabh Pande, Director DSM Personal Care, Asia Pacific, confirms: "DSM's Personal Care business unit is one of the world's leading suppliers of vitamins and active ingredients for facial skin, body, hair and sun care formulations. This expertise is now readily available to our customers. We therefore look forward to working closely with them to develop products that anticipate future consumer demands and advance the personal care industry to the next level in superior product efficacy and textures."
Since trading with China began in 1963, DSM's presence in the country has grown rapidly. China is becoming DSM's home market, with 4,310 employees, 45 affiliates, including 27 manufacturing sites, and R&D centres in four Materials Sciences and five Life Sciences fields. DSM China regional headquarters are located in Shanghai. In 2014 DSM's business in China generated revenues of more than USD 2.0 billion.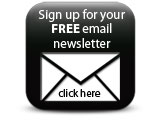 For further information, please visit www.dsm.com.cn.
Companies