DSM launches new peptide-based complex for eye care
Demand for eye care products increases
DSM Personal Care has launched a new multifunctional anti-ageing complex. SYN-EYE was created in response to consumer demand for products that promise line-free skin around the eyes.
According to Mintel, eye care products are the second biggest selling format in the facial care category. The eye care market is also said to have grown 300% in the last ten years.
The SYN-EYE complex combines the lastest DSM SYN-Peptide technology alongside superior bioactives. The product was tested on 30 volunteers over a 30 day period. After just seven days, the trial found that the appearance of fine lines and wrinkles around the eye was visibly reduced. After 14 days the skin around the eye contour was also visibly brighter and the skin texture was said to have improved, making it appear smoother.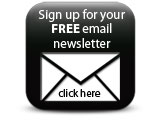 Dr Mathias Gempeler, Head of Marketing Skin Care at DSM, comments: "Peptide competence is instrumental for DSM Personal Care in developing breakthrough innovations and fuelling the growth of the skin care sector. I'm extremely proud to announce this new addition to our leading SYN-Peptides range. As multi-functionality remains one of the hot topics in skin care, I feel particularly pleased that we can deliver on this significant consumer trend with our key technology, offering a multi-benefit product that acts fast on the skin."
Companies