DSM continues leadership in Dow Jones Sustainability World Index
Third year in the top position for chemicals sector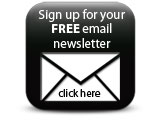 DSM has once again retained its number one position in the chemical industry sector in the Dow Jones Sustainability World Index, making this the third consecutive year that the company has held this position and the sixth time in total since 2004.

"We are very proud to be listed again as the leader in the Dow Jones Sustainability Index," said Feike Sijbesma, ceo/chairman of the DSM managing board. "This is a recognition of our continuous efforts in this field. Sustainability is one of our core values and increasingly one of our key business growth drivers. We continuously strive for sustainable solutions that create value for society, customers, our employees and shareholders."

DSM says it uses its capabilities in life sciences and materials sciences to address three key global societal trends: global shifts, climate & energy and health & wellness. The main underlying drivers of these trends are the world's population growth and increasing life expectancy on one hand, and increasing economic prosperity in the high growth economies on the other. The three trends are creating new needs for millions of people across the globe, says DSM, which aims to meet these needs by providing innovative and sustainable solutions.

This year, DSM has been actively reducing both its own and its customers' carbon and ecological footprint through products and processes. In the first half, 87% of DSM's innovation pipeline were ECO+ solutions. The company also announced plans to open a new commercial scale bio-based succinic acid plant in Italy, in cooperation with Roquette, and strengthened its yeast technology leadership for second generation biofuels by acquiring the C5 Yeast Company.

DSM also expanded its collaboration with the UN World Food Programme and increased its advocacy and implementation activities to fight hidden hunger and malnutrition around the world through a partnership with the US Agency for International Development (USAID).

The Dow Jones Sustainability World Index includes over 300 companies from 34 countries that rank among the top 10% in their industries in terms of corporate sustainability.
Companies