DECIEM debuts new skin care brand The Ordinary
Brand said to be pioneering with regard to honesty and integrity of formulations
DECIEM has announced the launch of a new skin care brand, The Ordinary.
The new high-tech skin care brand carries the tagline: 'clinical formulations with integrity', and adds to parent company DECIEM's portfolio of disruptive beauty brands.
DECIEM stated: "The brand was created to celebrate integrity in its most humble and true form. Its offering is pioneering, not in the familiar technologies it uses, but in its honesty and integrity. The Ordinary is born to disallow commodity to be disguised as ingenuity."
The ten-sku range (£4.90-£12.70) includes: 100% Organic Cold-Pressed Rose Hip Seed Oil, Vitamin C Suspension 23% + HA Spheres, Hyaluronic Acid 2% + B5, Matrixyl 10% + HA, Alpha Arbutin 2% + HA, Lactic Acid 5% + HA 2%, Lactic Acid 10% + HA 2%, Advanced Retinoid 2%, Niacinamide 10% + Zinc 1% and 'Buffet'.
Buffet is so called because it combines a number of technologies to address multiple signs of ageing; technologies include Matrixyl Synthe'6, Syn-Ake, Relistase and Argirelox, as well as probiotic and hyaluronic acid complexes.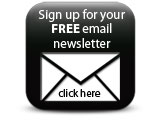 Speaking of the multi-faceted product, DECIEM noted: "The name of this formula was inspired by brands referring to expensive products offering combinations of these technologies as a 'buffet', distastefully comparing such products to buffets that offer various kinds of foods in one sitting."
Companies