Croda Singapore awarded RSPO Supply Chain Certification
The certification is for select palm oil specialty ingredients
A leading manufacturer of specialty ingredients, Croda is committed to building a better future with green technology and responsible sourcing strategies. It is pleased to announce that its manufacturing facility in Singapore has been awarded RSPO Supply Chain Certification under the Mass Balance Module for the purchase of various palm oil and palm kernel oil products and subsequent processing into, and trading of, specialty derivatives.
With this certification, a number of Croda specialty ingredients derived from palm products sourced under the rules set by the RSPO are now available. By choosing these ingredients for your products, you contribute to the production for sustainable palm oil.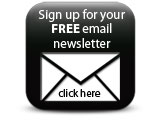 More Croda specialty ingredients will be added in the future when more oleochemicals derived from certified sustainable palm products becomes available.
Companies