Create your products with inovapotek where you find end-to-end R&D services
Consumers are not just looking for a pleasant, stable, safe, and efficient cosmetic product. Nowadays consumers are also looking for sustainable and organic, minimalistic but hybrid, highly-personalised and all-inclusive, mindful and holistic products, which also blur the limits between health and beauty.
Although being an incredibly innovative and fast industry, it not easy to satisfy and overwhelm the highly demanding consumers of cosmetic products.
To keep up with the newest trends, while complying with all legal requirements, find a trustworthy partner, that can join you and guide you throughout the entire process.
Create your new products with inovapotek, and discover end-to-end services from new product development, stability testing, clinical studies under the scope of GCP (safety, efficacy, SPF and consumer testing), to complete EU regulatory support, including proof of claims, labelling, Safety Reports, Product Information File and Eu notification process.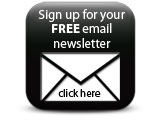 Visit inovapotek and find out the latest services at booth P131.
Companies