Cosmopack from Bologna to New York
New York Symposium - 22-23 September
New York Symposium - 22-23 September
The press conference announcing the New York Symposium took place on 16 July during Cosmoprof North America in Las Vegas. among those involved in the event were: Duccio Campagnoli, President of BolognaFiere; Fabio Rossello, President of Cosmetica Italia; and Alessandra Ginelli, representing the Polo Tecnologico della Cosmesi.
Cosmopack, a leading trade fair for the beauty industry's production chain and part of Cosmoprof Wworldwide Bologna, the cosmetics world's biggest trade show, organised by BolognaFiere, will be making its New York debut on 22-23 September this year at the Trump Soho Hotel. There will be a networking and training workshop involving 50 international companies and the best of the Made in Italy brand for a range of beauty solutions from packaging to make-up.
Top buyers and trade press will be taking part to analyse the potential for growth in the American market and winning business strategies.
Duccio Campagnoli, President of BolognaFiere, said, "We felt the need to organise this symposium because we strongly believe in the development of the American market for Italian and European firms manufacturing and supplying the most advanced technological and creative solutions within the beauty industry for some of the biggest companies worldwide, including a large number of American businesses. We already have a foothold in the American market with Cosmoprof North America, the sector's most influential event, which we organise in partnership with PBA (the Professional Beauty Association). The US market is the third largest in the world after Brazil and China and we think it is important to create a platform for the East Coast, where the biggest American businesses in the sector manufacture their products. Thanks to our partnership with Cosmetica Italia and the Polo Tecnologico della Cosmesi we are able to offer this opportunity to a selected group of companies and give them a service appropriate to the global landscape in which they operate."
The New York Symposium will open with a presentation of a research project commissioned by Cosmopack and carried out by Euromonitor International. This market survey will focus on the distinctive features of the American market and dedicated sessions will explore issues relating to interaction between companies and buyers (selected from the most influential purchasing managers from major cosmetics firms and retail groups), analysing winning tools and particular ways of breaking into this specific market.
The American and Italian trade press have been invited to attend and their presence will ensure visibility and, most importantly, create a substantial information network for companies, which will be able to take advantage of a dedicated media showcase.
Fabio Rossello, President of Cosmetica Italia, said, "Our association also welcomes this new initiative, which brings together leading affiliated companies specialising in subcontracting. The American event enhances the value of the entire cosmetics industry production chain, with a special focus on subcontracted producers, who have stood their ground solidly during the crisis of the last few years. In particular, the industrial output value of over €9.2bn confirms the sector's ability to react during a period where an upswing in consumption is still proving difficult. Evidence of this ability can be seen on the international markets, where Italian production has demonstrated its capacity and potential with an increase of 11%. Industrial indicators such as qualified employment, constant investment in research and innovation and often-overlooked financial solidity also play a vital part in consolidating this excellence."
Alessandra Ginelli, General Manager of the Polo Tecnologico della Cosmesi, said, "Cosmopack has a perfect understanding of the dynamism of the Italian subcontracting production chain and its focus on international markets and provides it with a top-level platform. The Polo Tecnologico della Cosmesi has experienced extremely positive feedback, with over half of our affiliated companies taking part in the initiative."
COSMOPACK, the exhibition dedicated to the beauty industry's production chain within Cosmoprof Worldwide Bologna, closed its 2014 edition with some impressive figures: 18,244 visitors (including 12,500 from abroad), 14,000sqm of space sold, a 9% increase compared with the previous edition and 400 exhibitors from 33 different countries.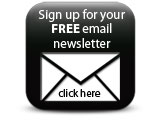 The creative content, products on display and innovative formulas make this exhibition a unique event. Cosmopack brings together the production chain of the cosmetics industry in one hub, covering everything from raw materials and machinery to the latest innovations in packaging and high-performance textures. Cosmopack will take place between 19-22 March 2015, with Cosmoprof Bologna running from 20-23 March 2015.
Companies