Cosmetics Business Live announces agenda
Ingredients | Packaging | Regulatory | Retail
The event offers a 360° view of the current state of the cosmetics and personal care industry
Cosmetics Business is pleased to share the full agenda for the Cosmetics Business Live conference, taking place on 13-14 May 2020 in Amsterdam, Netherlands.
The conference agenda has been developed by the Cosmetics Business editorial team, who have used their industry expertise and inside knowledge to create a line-up of relevant, insightful and forward-looking topics and trends that will help to shape your business in 2021 and beyond.
The recipe for innovation
The headline session will explore the next biggest ingredient trends of 2020 and beyond; and RAW Cosmetics Director, Rouah al Wakeel, will provide an overview of the current landscape of cosmetics ingredients.
Delegates will learn how to stop sleep deprivation from spoiling their skin in a session led by Mibelle Biochemistry's Bernhard Henes, and Anna Brightman, Co-Founder of sustainable beauty brand UpCircle, will share with delegates ways in which they can create beauty products using upcycled ingredients.
The divisive topic of Clean Beauty will be opened for debate during a panel discussion that will take place towards the end of day one, with members of the panel including the likes of MSL, Aprinnova and Siltech.
Other topics discussed will include the healthy growth of anti-ageing ingredients for hair, and ingredients which work with the endocannabinoid system, plus CPL Aromas will explore the impact of fragrance on emotion.
Regulatory & testing
Renée Appel and Tonya Esposito of Seyfarth Shaw LLP will provide an update on the current US legislation with a focus on the controversy surrounding undefined 'natural' advertising and its impact on private actions and regulatory compliance, despite the FDA's and FTC's inaction.
Changes to EU legislature will be led by Alex Fotheringham, Operations Director at Microbiological Solutions, while the latest in China's cosmetics regulations and legislation will be presented by Dr James Wakefield of Delphic HSE, helping delegates to deal with the red tape.
On the testing side, Ayton Global Research will lead a session on consumer testing and Dr Carol Treasure will return to discuss how ecotoxicology testing is a major challenge for the cosmetics industry.
The conference will provide delegates with key information on cosmetic claims, presented by Dr Theresa Callaghan, and will challenge hyper-certification during a presentation led by Dr Mark Smith, General Director of NATRUE.
Luke Grocholl pHD will be presenting a review of fragrance allergen concerns, as well as labelling requirements and recommendations, plus any advances surrounding fragrance allergens that may change or impact current practices.
Other topics on the main stage will include black market beauty, which will explore the different ways in which beauty brands are fighting the fakes.
Enhancing packaging for the planet & consumer
The packaging stream will see the likes of TerraCycle's Tom Szaky take to the stage, as he discusses how beauty brands can strike the right balance in sustainability.
Delegates will also be taken through ways in which they can upcycle in packaging in a session led by Neopac, while Renske Gores, Market Segment Leader CPC Packaging at Eastman, will be discussing chemical recycling and the benefits it has for businesses and the planet.
Intertek's Gary Parker will present a session looking at ways brands can incorporate a product lifecycle that won't cost the earth, and for tech-savvy brands, Sebastian Quevedo-Busch, Managing Director of Invinci, will teach delegates how to optimise packaging for e-commerce.
Should we all get naked? Well, so far as packaging is concerned! A panel with experts from the industry will discuss naked products, ensuring an insightful discussion. Panel members include Barb Paldus, CEO of Codex Beauty, Grace Forsyth, Brand Management at New Flag GmbH, and Gary Parker, Sustainability Group Head at Intertek.
From shopping online, to deciphering products and applying make-up, the beauty world is far from accessible for consumers with disabilities such as visual impairment or low mobility and dexterity. A session on 'ableism' led by Sumaira Latif, Company Accessibility Leader at Procter & Gamble, will inform delegates of the steps that they can take to make cosmetics packaging inclusive and accessible to everyone.
Delegates at the packaging stage will also learn how to create a prize-winning product in the age of social media, as winners of Best New Design and Packaging at the Pure Beauty Awards, Johnny and Pauline Paterson, founders of Dr.PAWPAW, take to the stage to share their tips.
Beauty retail: What does 2020 and beyond look like?
Kicking off the retail stream will be The Red Tree Consultancy, who will provide delegates with an overview of the current landscape of beauty retail. This will be followed by Nicola Kilner, CEO of beauty giant DECIEM, who will take delegates through a presentation on the pros and cons of direct-to-consumer versus omnichannel in retail.
There will be a strong marketing focus throughout this stream, with speakers including Wizz Selvey, Jane Walsh, Amy Bryant-Jeffries and Dash Hudson each leading sessions over the course of the two days.
Delegates can be inspired on how to get stocked on Amazon as they hear from Sebastian Quevedo-Busch at Invinci, plus they will learn the payment and delivery trends tipped for 2020 and beyond from Tom Ashley, Client Services & IT Director at ILG.
Millie Kendall MBE from the British Beauty Council will present a session titled 'Regulation, retail and reputation', where delegates will learn the steps they should take to ensure they are always compliant in retail.
As beauty technologies become more popular, social media, artificial intelligence (AI) and algorithms are shaping a new ideal of flawlessness. A presentation by The Future Laboratory's Holly Friend will question whether technology is creating a new objective definition of what is considered beautiful.
Packed with analysis, expert interviews and best-in-class case studies this presentation will explore the science of smart mirrors, devices and apps in the skin care and cosmetics buying process, and how AI is creating a personalised feedback loop between products and their efficacy.
Secure your place
Delegate spaces are limited, so book early to avoid disappointment.
Early bird tickets are available from cosmeticsbusinesslive.com. Book before the end of February to save 25% off the price of a standard ticket!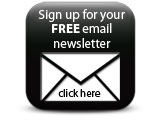 Discounts are available for group bookings. Premium subscribers of Cosmetics Business and members of the British Beauty Council are eligible for an exclusive discount. Email today for discounted ticket prices at: events@hpcimedia.com
Featured Companies
See also