Cosmetic science will be in the spotlight at the 30th IFSCC Congress
The IFSCC Congress takes place 18-21 September 2018 in Munich
'Cosmetics: Science for Beauty and Lifestyle'
It is the absolute highlight in the world of cosmetic science this year! In Munich at the IFSCC Congress attendants will meet peers from all over the world – from China to USA, from South Africa to South America, from Europe to South East Asia – to exchange thoughts, gain knowledge and discuss business.
A panel of renowned scientists – each a specialist in his field – has selected 84 oral papers from various faculties of cosmetic research.
All of those contain new, never published information of latest knowledge in personal care formulation and science. Additionally 484 poster presentations give every visitor a comprehensive overview of where cosmetic research is heading in the future.
On the exhibition ground, 35 selected companies are present to discuss how their services and ingredients help you to transform the abundant new information into formulating innovative products.
Four Pre-Congress workshops round up and complete the value of a visit to Munich.
Will you benefit from this unique opportunity?! Book your place amongst the leaders of cosmetic science now and become a peer of the memorable Munich Science for Beauty and Lifestyle event.
The full program you find at: www.ifscc2018.com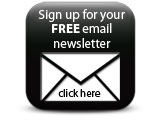 The next deadline for a reduced ticket fee ends on July 31st 2018.
Companies