Coronavirus: Mixer & Pack switches production to hydroalcoholic solutions
The Spanish firm will support the country's Ministry of Health and Ministry of Industry, as well as health organisations AEMPS and STANPA
Cosmetics and fragrance manufacturer Mixer & Pack has switched its production lines to supply hydroalcoholic solutions and gels to tackle the spread of Covid-19.
The Spain-based company will supply its formulas to the country's Ministry of Health, Ministry of Industry, Spanish Agency of Medicines and Medical Devices (AEMPS) and National Perfumery and Cosmetics Association (STANPA).
Augustiín Goómez Loeches, a board member at Mixer & Pack said: "The whole team at Mixer & Pack is really proud to contribute with our know-how, our productive capacity and our technical, technological means and human resources to provide hydroalcoholic sterilising solutions to the Ministry of Health and become part of the active fight against the Covid-19 virus."
He added that the firm would stand in solidarity with the country's "great" health care professionals in their daily work.
Mixer & Pack currently operates a factory in Meco, Madrid, and is building a new facility in Cabanillas del Campo in the Guadalajara municipality.
Yesterday Spain's death toll from the coronavirus spiked by 514, bringing the country's total to almost 3,800.
It is the second most affected European country behind Italy.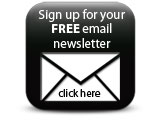 Companies