Consumers hit out at Dior over 'racist' Johnny Depp Sauvage campaign
The brand has been accused of cultural appropriation and racism after starring a Native American in the ad
Image via Instagram @diorparfums
Consumers have hit back at luxury French goods company Dior over claims its Sauvage fragrance campaign was culturally inappropriate.
In the advert, which has since been pulled, Dior depicts a Native American dancing in traditional clothing alongside long-standing Dior frontman Johnny Depp.
However, it was the tagline Sauvage which immediately sparked criticism.
Twitter user Stacy Roberts said: "I'm not going to entertain any arguments about the difference between the French word #Sauvage and the English word savage. I think they knew exactly what they were saying, and it's racist."
Another wrote: "Calling us savage in a different language and accent doesn't remove the long-standing historical violence and racism we continue to experience."
Depp's co-star Tanaya Beatty also spoke out about the campaign.
On her Instagram page she said the campaign was "missguided" and that she was "directly affected by being there and witnessing as a company blatantly disrespected indigenous culture."
She added: "The images depicted are offensive, racist and plainly wrong."
However, she agreed the campaign intended to show Native American culture "in a beautiful light".
In response Dior told Cosmetics Business: "The House of Dior wishes to address the strong reactions to the trailer for the new campaign for Dior's Sauvage fragrance. Featuring a Native American artist, performing a traditional Fancy Dance.
"This campaign was inspired by the deep and rich Native American heritage and culture which the House of Dior holds in the highest regard.
"To ensure accuracy and inclusion the House of Dior worked closely with Native American consultants, artists, writers and dancers, as well as the Americans for Indian Opportunity (AIO) association.
"The House of Dior has a long lasting committement against racism, or any kind of discrimination and will continue with this work and produly support organisations that fight against these burdens.
"In acknowledgement of these reactions, the trailer has now been removed and the new campaign will be released later."
In recent years, the beauty industry has attracted a flurry of unwanted attention surrounding cultural appropriation.
Rihanna's famously inclusive brand Fenty Beauty was called out for its Geisha Chic highlighter, which was branded 'inappropriate' and 'racist'.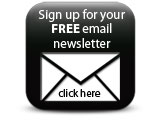 Meanwhile, Becca Cosmetics received backlash after darkening a model's skin to portray inclusivity for its Skin Love foundation launch.
Companies