Consumer confidence recovers in the US and Europe
Consumers in western Europe and the US are set to see big year on year increases in consumer confidence unlike Latin America and Asia Pacfic
Consumers in western Europe and the US are set to see some of the biggest year on year increases in consumer confidence globally, according to market analyst Euromonitor.
Consumers in Latin America and Asia Pacific are less assured than at the end of 2012, given the slowdown in real GDP growth affecting key economies such as the BRICs, said Euromonitor in its latest report, Consumer Confidence Index for Q4 2013.
However, the level in western Europe varies widely from country to country. Spain is the most confident country, along with Croatia, Sardinia, Sweden and Hungary, all returning confidence ratings ten or more points higher than at this time last year.
In contrast, France is much lower, in the 1.9-3.0 sector. The figures for France mirror the situation in much of the rest of the world including Canada, Mexico, Russia, Belarus and Ukraine.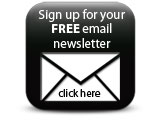 Consumers in Portugal, the UK, the Benelux countries, Germany, Romania, Bulgaria, Austria, the Czech Republic, Slovakia, Poland, Slovenia and Finland are among those whose confidence is in the mid-range, ranging from 2.0 to 9.9 percentage points higher than last year, in company with the US, Australia and Colombia.
Companies