Conrad Kempinska joins Vantage Specialty Chemicals
Vantage Specialty Chemicals has announced the appointment of Conrad Kempinska as its new executive vp of Vantage's Personal Care business. In his new role, he will have overall global responsibility for the Lipo and Desert Whale branded Personal Care business driving continued growth through new product development, geographic expansion and strategic acquisition.
Kempinska previously held executive positions at Allied Signal, Lonza and most recently Tata Chemicals.
"Conrad is a results-oriented international executive," stated Julian Steinberg, ceo Vantage Specialty Chemicals. "He brings a wealth of experience to the team and I'm confident that he will continue to accelerate the growth of our personal care business. Conrad has significant experience directing and guiding teams around the world. His strategic view on the specialty chemicals industry will further expand Vantage's considerable strengths as we continue our expansion in the personal care market through organic growth, new international markets and further acquisitions."
"I am excited to join Vantage Specialty Chemicals, an established and growing leader in naturally derived ingredients," said Kempinska. "I am very pleased to join such a strong team and look forward to contributing to the company's continued growth and success."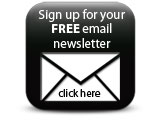 Additionally, Chris Humberstone will be leaving the Vantage team at the end of January 2013. He will be reopening his consulting group, Humberstone International Inc, which advises personal care ingredient manufacturers and distributors looking to improve results through geographic expansion, new partnerships or investments, or new strategies.
Featured Companies