'Concept to consumer' advice at Making Cosmetics
Comprises an exhibition, seminars, technical presentations and a problem solving clinic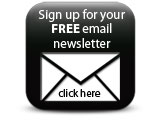 Making Cosmetics, the new personal care trade event organised by Step Exhibitions, will take place at the NMM Exhibition Centre in Birmingham, UK from 28-29 March. The event is said to be 'unique' to the region, targeting the manufacturing process of cosmetics from the formulating bench to the consumer.

Comprising an exhibition, seminars, technical presentations and a problem solving clinic, Making Cosmetics is cited as being ideal for anyone sourcing, manufacturing or outsourcing personal care products in the UK.

According to Step, Making Cosmetics will help attendees develop fit for purpose products that are stable and compliant; increase efficiencies, and save time and costs; design, manufacture and market products in a controlled, safe manner; enhance product performance; and meet legislative and regulatory demands.

Highlights will include free seminars covering NPD, compliance and regulations, scale up and manufacture, marketing and branding, risk assessment and packaging. For more information visit the website: www.making-cosmetics.com.
Companies