Clinique under fire over misleading ad
A complainant has challenged whether Clinique has misrepresented the results of its Even Better Eyes cream
US beauty brand Clinique (The Estée Lauder Companies) has come under fire by the UK Advertising Standards Authority (ASA) for airing a misleading ad. A television ad for its new Even Better Eyes under-eye cream featured a model's face which was brightly lit against a white background accompanied by the claim, "You see it instantly. Even Better Eyes..."
A complainant challenged whether the ad was misleading as he believed the image of the model had been digitally manipulated and therefore misrepresented the results that the product could realistically achieve.
Clinique responded to the complaint by providing the ASA with copies of "before" and "after" images of the model. The company claimed that some post-production techniques had been used on the image, such as removing red veins from the model's eyes and darkening her irises, but the extent of these changes "was not related to the performance attributes of the product".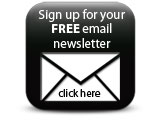 Despite this, the ASA found that the image of the model's eyes appeared brighter in the "after" photo, compared to the "before" photo, due to the post-production techniques. The advertising watchdog has ordered Clinique not to broadcast the ad again in its current form.