Clinique sculpts with new Chubby Sticks
Clinique has launched a new contouring collection. Hello Cheekbones provides users with "easy cheekbone-chiselling essentials", according to the brand, plus tips on how to create the ideal sculpted cheek.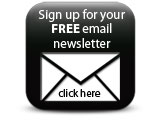 The collection builds upon the brand's Chubby Stick offering, with Chubby Stick Sculpting Contour and Chubby Stick Sculpting Highlight (£19 each). There are also some new powders, called Cheek Contouring Palettes (£28), available in four shades: Defining Nectars, Defining Roses, Defining Berries and Defining Nudes.
Companies