Clé de Peau Beauté opens new Tokyo store
The Shiseido-owned luxury skin care brand expanded into Ginza Six and hired architect Tsuyoshi Tane to design the store
Clé de Peau Beauté has opened a new store in Japan.
The Shiseido-owned luxury skin care brand expanded into Ginza Six, a large-scale commercial complex in Tokyo.
Consumers will be able to purchase items exclusively available from the Ginza Six location and archived products have been displayed to highlight the heritage of the brand.
To celebrate the store opening, Clé de Peau Beauté launched a limited-edition spring/summer 2017 colour cosmetics collection.
Consumers will be able to pick from a selection of eye colors or foundations.
On the ceiling, an 'Artwork of Light' has been created with 4,000 bottle pieces of the foundation Teint Poudre Eclat.
Architect Tsuyoshi Tane, said: "With music played in low sound, the lighting installed in the ceiling changes with the season and the lapse of time.
"Moreover, just as cells respond to light, the materials of the ceiling and table emit different effects depending on the angle of viewers. All in all, the space provides visitors with a feeling of being embraced by light."
The centre table, installed as the central counter, is built with hexagons expressing light.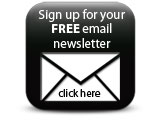 The space is designed to play the role of a product gallery that will change according to the featured promotion.
Companies