Claudia Winkleman and Head & Shoulders partner for 3Action
TV presenter teams up with the P&G-owned brand for its new 3Action Formula shampoo and conditioner launch
TV presenter and journalist Claudia Winkleman, who currently co-hosts Strictly Come Dancing, has partnered with Head & Shoulders for its latest launch.
The 44-year-old is helping the P&G brand promote its new 3Action Formula shampoo and conditioner product.
The formula is said to leave hair up to 100% flake-free with long lasting dandruff protection.
Creating a fine bubble lather that helps to wash away excess sebum, the products also contain micro-minerals that aid the reduction of fungus, which can cause dandruff.
The formula is also designed to condition hair leaving it silky and smooth.
Winkleman said she was "somewhat flabbergasted" to be approached by the brand, but delighted.
"in my mind Head & Shoulders wasn't beauty, it was a medicated product – a brilliant product, but it just wasn't beauty. But after using it I was completely obsessed."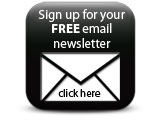 She added: "Anyone reading this can come to my house and eat couscous from my hair, I think they would find that a joy because my scalp is being looked after and is squeaky clean."
Companies