Clarins announces spring make-up launches
Clarins has released details of its spring make-up launches.
The new range includes the Limited Edition Natural Glow 5-Colour Eye Shadow Palette (£33), which features rose-bronze eye shadow shades designed to be blended any layered for a natural look.
Also new is the Ombre Iridescent (£19) eye shadow, said to give a pearlescent look to the eyes in four shades: Silver Ivory, Silver Green, Silver Pink and Silver Plum.
The range also includes the Multi-Blush (£18.50), a lightweight cream designed for giving the skin a hint of colour for a natural look. Formulated with rose, mimosa, jojoba and sunflower waxes, the blush protects the skin against dehydration.
Clarins has also created a new range of lipsticks. The Rouge Eclat Age-Defying Lipstick (£19.50) is available in four shades: Hot Rose, Pink Blossom, Pink Cherry and Rose Praline, and is said to protect against dehydration whilst boosting collagen and vitamin E in the lips. The formula also includes mimosa, jojoba and sunflower waxes for comfort as well as long-lasting colour.
Finally, the brand has added the Instant Light Natural Lip Perfector (£18) – an easy-to-apply colour and balm. Enriched with shea butter and mango, the product softens and protects the lips, whilst the two new shades add a hint of colour: Toffee Pink Shimmer and Plum Shimmer. A sponge-tip applicator allows for mirror-free application.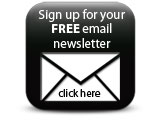 Launch: January 2016
Companies