Clariant uses Dead Sea sales to curb body odour
The new CareMag D product is said to control odour and absorb sweat
Consumer enthusiasm for natural personal care is extending into deodorants.
In partnership with ICL-Specialty Minerals, Clariant is responding to this need with the launch of CareMag D.
The 100% natural functional active is rich in Dead Sea magnesium – highly effective at controlling odour and delivering sweat absorption – and is gentle on the skin.
CareMag D's unique crystalline structure absorbs excess sweat and sebum, preventing the biotransformation of these compounds into malodourous substances.
It also controls the growth of skin microorganisms under conditions of excess sweat and increased body temperature.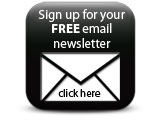 Featured Companies