Claim Support for Deodorants and Antiperspirants
Comprehensive Capabilities for Sweating following different Study Designs, as well as Custom-Tailored Designs
Institutes Dr. Schrader support research, development, testing and analysis of products for the whole cosmetic branch of industry. Our unique constellation makes us a worldwide leader in the field of cosmetics for more than 40 years. All institutes operate independently; nevertheless they continually produce cross-institutional results, product formulas, technologies and methods to offer effective, safe and finally innovative products.
More than four decades of experience and the readiness for the constant investment into the know-how of our technicians and experts, as well as the use of most modern technologies are a guarantor for supporting your claims regarding deodorant, antiperspirant and mouth hygiene claims.
Quality through Experience – makes your success.
Claim Support for Deodorants and Antiperspirants
With a hot summer just around the corner, consumers urgently need powerful help against sweating and body odour. The cosmetic industry likely realises such requests whenever possible with new promising claims.
However, these new claims need to be supported by strong evidence as consumers are more challenging and consumer organisations are more and more on guard.
Institutes Dr. Schrader provide comprehensive capabilities for antiperspirant studies according to different guidelines, as well as custom-tailored designs. Our odour assessors are regularly trained and have routine in the olfactory assessment of axillae, foot as well as oral malodour.
Continuously trained odour assessors for olfactory assessment with scientific expertise
Large volunteer capacities for project implementation with focus on your timeline
Reproducible results
And more…
Gravimetric Proof of the Antiperspirant Effect – Sweating Studies
Different approaches for the proof of efficacy of an antiperspirant effect are discussed. From our point of view the only relevant test design for antiperspirant product claiming involves direct application of the test samples on the armpit of suitable volunteers and sweating under defined conditions.
Institutes Dr. Schrader provide specifically designed fully temperature and humidity controlled hot-rooms to meet all antiperspirant test requirements. All environmental conditions are computer-controlled, providing a constant hot climate
Institutes Dr. Schrader are equipped with two hot-rooms that fully comply with FDA guidelines to meet the required protocol specifications and individual costumers' needs
Institutes Dr. Schrader provide full statistical analysis of the data by their own in-house biometry department, from randomisation to final report
Our experts can also assist in developing custom protocols to meet any special needs you may have for future studies
Depending on your needs, test panels can be customized (age, sex, amount of sweat, user habits)
Sensory Assessment of the Deodorant Effect – Sniffing Studies
In the interest of consumers only those products should be labelled as deodorants that prevent the development of body odour by masking (perfume) or preventing the sweat malodour from occurring.
Olfactory assessment of body odour by trained odour assessors (sniffers) is the most realistic method to test the efficacy of cosmetic products against unpleasant body odour.
Institutes Dr. Schrader provide an expert panel of odour assessors (male and female) that is certified regularly by an independent institute (dynamic olfactometry according to DIN EN 13725).
Institutes Dr. Schrader provide experts who perform olfactory assessment of:
Axillae
Feet
Mouth
Direct olfactory assessment (axillae / mouth)
Indirect sniffing at pads / socks
Analysis of the data includes descriptive processing, statistic analysis as well as graphical presentation of the results including a final report (expert report).
Combining such sensory assessments with home-in-use studies to get further information about cosmetic acceptance parameters of a test product is our daily routine.
Sensory Assessment of Offensive Breath – Halitosis Studies
Bad breath results to about 85 percent from a chemical degradation processes in the mouth. Playing a major role in the development of bad breath are volatile sulphur compounds (VSC) such as hydrogen sulphide and methyl mercaptan. Reduced saliva production during the night combined with breathing through the mouth results in an unpleasant breath odour in the morning.
Bad breath (halitosis) can be diagnosed organoleptically or instrumentally.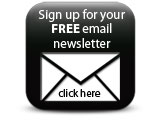 Institutes Dr. Schrader offer efficacy testing of toothpastes and mouthwashes by:
Conventional organoleptic techniques such as direct sniffing of oral malodour
Measurement of volatile sulphur compounds
Controlled kinetics up to 16 hours
Studies under dental control
Companies