Cire Trudon lights the way with new candle
Home fragrance specialist Cire Trudon has created a new scented candle in collaboration with Parisian accessories designer Yazbukey.
Inspired by the smell of new shoes and red lipstick, the candle features notes of violet and leather, while the packaging is in keeping with the designer's 'sophistipop' image.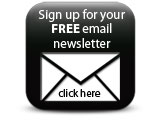 The traditional green and gold hues of the Cire Trudon glass holder have been reinterpreted for the Yaz candle and it features a black glass holder embellished with a pink and red label. The designer has also created a limited edition snuffer featuring red lips. Cire Trudon has also invited the niche fragrance brand Arquiste Parfumeur to create a new scent for its candle range, which is inspired by Empress Carlota of Mexico's visit to Mérida city in 1864. Both products are available now with Yaz priced at £85 and Mérida at £70.
Companies