Christian Berner Tech Trade to become GEA distributor
Will sell solid dosage technologies in Sweden and Norway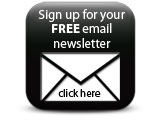 GEA Pharma Systems, a supplier of pharmaceutical processing solutions, has signed a distribution agreement with Christian Berner Tech Trade to sell its GEA solid dosage technologies throughout Sweden and Norway.

This development adds an important sales channel for GEA Pharma Systems and is expected to have a significant positive effect on the company's market growth in the region.

Christian Berner Tech Trade is a leading Nordic technical trading company involved in supplying, processing and packaging technology for the pharmaceutical and cosmetics industries. The family-owned company has been a European manufacturer of process equipment since 1897 and has a long relationship with the GEA Group in the distribution of GEA Niro Spray dryers for pharmaceutical applications.

Frans Maas, vice president sales and marketing for GEA Pharma Systems said: 'The new agreement will provide an excellent service network enabling us to react more quickly to our customers' requirements for high-quality service and supply of market leading solid dosage technology.'

The agreement covers the supply and servicing of granulation and drying equipment of Aeromatic-Fielder and Collette, the pelletising and coating technologies of Aeromatic-Fielder, including NICA System and the contained materials handling technologies of Buck.