China sees boom in at-home beauty devices
The market saw 100% growth in 2012
The Chinese market continues to pave the way for the growing at-home beauty device market. According to new figures from Kline & Company, China's at-home skin care device market saw 100% growth last year, with the market research company predicting even further growth this year in the country's largely under-penetrated but booming market.
The impressive growth has been partly attributed to the rise of market leader Nu Skin, which registered gains of over 100% for its Galvanic Spa device, which is also leading growth in the South Korean market. Beauty giant Procter & Gamble's Olay Pro-X and SKG also contributed to market growth, while a host of new Chinese beauty device makers suggest the country's increasing affluence.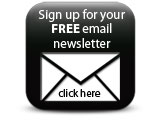 "The Asian market in particular is still essentially nascent, and many multinational companies are only now entering the market. Yet Asian OEMs are already serving the global market through parts manufacturing or producing private-label products for other companies, such as South Korea's Lotts manufactures devices for the Schick Medical's German SQOOM device," said Karen Doskow, Kline's Consumer Products practice industry manager.
Companies