Chanel expresses concern over regulatory changes to fragrance formulation
Luxury house one of many who are calling for changes to be abandoned
Is the iconic Chanel No5 under threat from projected European Union legislation on ingredients? Francoise Montenay, non-executive president of Chanel, appears to think so. Chanel, along with other European perfumes producers, are calling on the European Commission to abandon the planned regulatory regime that would force changes in the formulation of some perfumes, including Chanel No5.
The Commission is acting on recommendations from a committee of EU scientific advisers which estimates that between 1% and 3% of Europeans are either allergic or potentially allergic to ingredients present in perfumes. The committee has recommended a restriction on the concentrations of 12 ingredients to 0.01% of the finished product.
The perfumes industry maintains that the changes envisaged would lead to changes in the odours of major perfumes and would restrict perfumes development. Mme Montenay, for example, has said it would signal "the end of magnificent perfumes" if certain ingredients could not be used. LVMH has also expressed concern.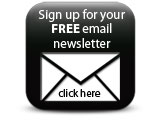 A spokesman for the international industry organisation IFRA has said that the ingredients targeted represent the core of about 90% of deluxe perfumes. Both International Flavors & Fragrances of the US and the Swiss aromas group Givaudan are IFRA members.