Causing a stink?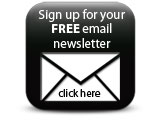 French fragrance house Cire Trudon has put a novel twist on a childhood favourite by introducing a range of perfumed stink bombs. The glass vials have been filled with six of the brand's most popular scents and are designed to be smashed on the floor, releasing the perfume within and instantly scenting a room.
The fragrance concentrations have been increased in order to achieve the 'blast' of fragrance and the brand says the product can be used anywhere to create a 'guerrilla perfume' moment.
The six scents include Abd el Kader (Moroccan mint tea), Ernesto (leather and tobacco), Nazareth (clove and orange), Odalisque (orange blossom), Roi Soleil (waxed wood floor of Versailles) and Spiritus Sancti (incense).
Companies