Cath Kidston blames store closures and 900 jobs losses on Covid-19 chaos
The beauty, fashion and homeware brand is set to shut all 60 UK-based shops
Beauty, fashion and homeware brand Cath Kidston has announced the closure of its 60 UK stores and 900 job losses, according to Sky News.
Like other retailers, such as Debenhams, the brand fell into administration due to the coronavirus pandemic, which has forced all non-essential shops to close.
Earlier this week, it was announced by the news outlet that Baring Private Equity Asia, which has had a stake in the business since 2014, struck a deal with administrators to acquire the Cath Kidston brand, e-commerce platform and wholesale operations.
However, this would not apply to its bricks-and-mortar network.
"While we are pleased that the future of Cath Kidston has been secured, this is obviously an extremely difficult day as we say goodbye to many colleagues," said Cath Kidston's CEO Melinda Paraie.
"Despite our very best efforts, against the backdrop of Covid-19, we were unable to secure a solvent sale of the business which would have allowed us to avoid administration and carry on trading in our current form."
Designer Cath Kidston opened her first namesake shop in London's Notting Hill in 1993 selling accessories and furniture in vintage fabrics.
The brand celebrated reaching £100m in sales for the first time 20 years later.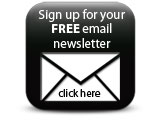 Today, the brand offers beauty products including wash bags, skin care sets and hand creams, as well as lip balms and sleep mists with its iconic floral, vintage prints and designs.
Companies