Caravelle acquires stake in Naturex
The investment follows the sale of Natraceutical's stake in Naturex's share capital
French industrial business Groupe Caravelle has acquired a 15.4% equity stake in specialty natural ingredients company Naturex.
The friendly acquisition fits within Caravelle's development strategy and gives it a 14.9% share of voting rights in Naturex.
Caravelle's investment follows Natraceutical's sale of its 15.35% stake of share capital and 8.27% of voting rights in the company on 5 December 2012. Natraceutical had been a shareholder since December 2009 after Naturex acquired its Ingredients Division. Originally holding a 38% stake in share capital, in 2011 it indicated its intention to divest its holdings and in recent months significantly reduced its stake in the company.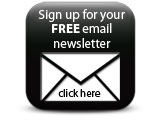 "We welcome Caravelle's addition as a shareholder and will propose that Ms Hélène Martel-Massignac, Caravelle's chief executive officer, be appointed as a new member of Naturex's board of directors," said Thierry Lambert, Naturex's chairman-ceo. The nomination will be proposed for approval at Naturex's next shareholders' meeting.
Companies