Campo Research Group continues with their ethnobotany and botanical collections
Okinawa Herb Ethnobotany Biodiversity
The Okinawa area is located at the southern region of Japan and consists of more than 100 islands. Okinawa is the only region in Japan that has a subtropical climate, allowing the growth and cultivation of both tropical and temperate plants.
Campo Okinawan herb extracts are extensively researched and identified to demonstrate its bioactive potential for inclusion into modern cosmetics and toiletries formulations. The inhabitants of Okinawa have traditionally utilized these plants as medicinal herbs and food.
Malau Herb Ethnobotany Biodiversity
The extraordinary properties of traditional Malay medicinal herbs plants have been known for centuries. Campo Malay herb extracts of plants are natural pharmaceutical, cosmetic and food supplemental raw materials which have been developed especially for use in cosmetic products.
Through an immaculate raw material supplies regime, complex extraction and decolourisation processes, extracts have been developed which ensure the highest possible concentration of active substances and consistent composition of the specific active ingredients.
Teatree Ethnobotany Biodiversity
The use of tea tree oil has spread from its antipodean origins to become a worldwide phenomenon in cosmetic formulations over the years. The oil is rich in cineol, terpinene-4-ol, cymene, and other sesquiterpenes and sesquiterpene alcohols.
The diversity of the many aromatic tea trees indigenous to Australia offers the cosmetic formulator more than just a single oil for their palette of exotic ingredients. Campo Tea Tree collection offers formulators novel actives from different species of Melaleuca alternifolia for personal care products.
Manuka Ethnobotany Biodiversity
Commonly referred to as Manuka, Leptospermum scoparium is distributed in Australia, South East Asia (i.e. the Malay Peninsula, Sumatra, Borneo, Java, Philippines, Sulawesi, Thailand, Flores, Moluccas, southern Burma and New Guinea) and New Zealand.
Apart from its traditional use, the extract has also been noted to ameliorate skin problems such as itchiness, rashes as well as accelerate healing of skin wounds and cuts. Campo Manuka Extracts is ideal for body oils and emulsions made especially for sensitive skin.
Monoi Oil Ethnobotany Biodiversity
South Pacific Monoi Oil is a true oil extracted from the flowers of Plumeria acutifolia. Campo South Pacific True Monoi oil is a cosmetic oil extracted from the florescence of the sweet-smelling frangipani. This oil has been an essential secret for beautiful skin and hair.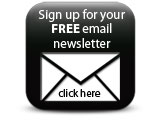 Through Campo's innovative techniques, this oil was made more refined that it quickly soothes and revitalise tired skin and damaged hair.
Featured Companies