Calvin Klein rolls-out digital fragrance campaign starring Lupita Nyong'o and Saoirse Ronan
The Coty-licensed brand's new digital venture was directed by Anne Collier and provides a glimpse into the stars' creative inspirations
Coty-licensed Calvin Klein Fragrances has released its new global television advertising campaign for Calvin Klein Women, starring actresses Lupita Nyong'o and Saoirse Ronan.
Directed by American visual artist Anne Collier, the extension of the brand's print campaign unfolds to provide glimpses into Nyong'o and Ronan's creative inspirations.
Saoirse is seen playing a Nina Simone record and talking about Sissy Spacek, meanwhile, Nyong'o looks at photography from Eartha Kitt and Katharine Hepburn as she reads a script.
Calvin Klein's COO Raf Simons, said: "In this campaign, Anne Collier brings to life a powerful narrative of confidence and self-expression, celebrating the profound inspiration women draw from one another.
"The support of this bond empowers a great sense of freedom."
He added: "The authenticity, vibrancy and strength of Lupita Nyong'o and Saoirse Ronan shine through as strong and beautiful voices of a new generation of modern femininity."
The fragrance is said to be a play of contrasts, with a light pink-hued fragrance and woody floral notes; it features eucalyptus acorns, orange flower petals and Alaskan cedarwood.
Coty's Chief Marketing Officer, Simona Cattaneo, added: "Partnering with Raf and Anne Collier to bring the Calvin Klein Women vision to life has been an incredible journey and we are excited to finally share it with the world and invite women to join this inspiring and empowering conversation."
Cattaneo continued: "We also want to know who inspires women around the world, so we've created a digital call-to-action using #IAMWOMEN to celebrate the individual and the collective."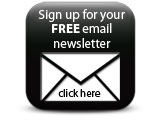 Companies