CPL Aromas publish eighth edition of Forecast Magazine
International Fragrance House CPL Aromas has published the latest edition of the trend focused magazine Forecast, covering Autumn Winter 2014/15
International Fragrance House CPL Aromas has published the latest edition of the trend focused magazine Forecast, covering Autumn Winter 2014/15.
Forecast, now in its eighth edition, reports on the season's fashion, home and fragrance trends providing customers with insight into design trends that will influence new product launches over the next two years.
Forecast is researched and produced by the CPL Aromas global marketing team and seeks to Inspire, Educate and Indulge the Creative side. This edition explores some of the most innovative fragrance creations that are inspired by a combination of unusual or unexpected food dishes as well as fragrances inspired by well-known drinks.
Each edition features the 'perfumers treasure chest' which includes one of CPL's creative perfumers delving into a specific ingredient and explaining its cultivation and odour profile, along with products and scents the ingredient is suited to.
Forecast can also showcase imagery resulting from the company's industry project with the London College of Fashion. This consists of students answering a brief with illustrations and photography inspired by the world of fragrance.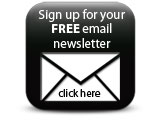 The eighth edition also features a review of home interior design and a takes a look at what trends we can expect in the world of fashion and how that might influence fragrances in the future.
For more information and to view a sample click here...
Companies