CPL Aromas opens new fragrance research centre
The £1m dedicated R&D facility comes as part of the fragrance company's investment in scientific resesarch
CPL Aromas, a UK-based fragrance company, has unveiled its new £1m scientific research centre in Northamptonshire, UK, in a move to strengthen its research and development (R&D) of fragrance ingredients.
By having a centre dedicated to R&D, the company hopes to offer its clients better testing of fragrance ingredients and products, as well as space to carry out original research.
Tim Whiteley, Global Research & Development Director for CPL Aromas, said: "With this dedicated facility on-site for use by the analytical and R&D teams, we can plan and develop testing programmes to our own timelines."
The site features the latest 'odour scrubbing' technology, which can quickly remove scents so that different fragrances can be tested in the same space within a few hours of each other, allowing scientists and perfumers to evaluate smell and performance more efficiently.
Whiteley added: "Because there is only testing and not manufacturing, there is no tainting from the odours produced by a manufacturing facility."
The centre offers R&D for a wide range of product sectors, featuring testing facilities for household care, fine fragrance and personal care.
All rooms in the facility are fitted with odour scrubbers, as well as air conditioning to control air flow, odour and temperature.
The wall surfaces are also made of specialised material designed to minimise any odour retention.
Whiteley said: "Our customers will benefit hugely and in turn so will the consumers of the products we help to fragrance."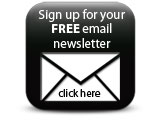 The new facility is the latest in CPL Aromas' recent £2m investment in scientific research; it joins similar R&D-focused properties in the company's global UK headquarters in Hertfordshire, as well as Indonesia, Dubai and Malaysia, which were all completed in the last 18 months.
Companies