CPL Aromas appoints Burkhard Juergens as UK General Manager
This appointment follows the recent retirement of Ms. Chrissy Marshall
Burkhard Juergens
Mr Burkhard Juergens has been appointed as the new General Manager for the sales division of CPL Aromas UK. This appointment follows the recent retirement of Ms. Chrissy Marshall who stepped down as the UK's General Manager at the end of March.
Burkhard is a highly experienced industry expert with considerable knowledge of the international fragrance market having worked in a variety of senior positions throughout the world in his 30 years in the industry.
Burkhard joins CPL Aromas from IFF where he served most recently as their General Manager for the fragrances division with responsibility for Germany, Russia and Eastern Europe.
Burkhard began his career in the fragrance industry with Haarman & Reimer (now Symrise) where he worked for 17 years in a number of positions in Germany and later as Regional Account Manager for Asia. He later joined IFF to develop the company's personal care business with Unilever including brands such as Rexona, Axe, Lux and Lifebuoy. Burkhard also acted as the Regional Commercial Director for South Asia, based in Singapore, where he was responsible for the development of regional business in India and Indonesia.
Burkhard joins CPL Aromas at an exciting time for the company as it continues to grow its business in the UK market following a number of significant investments including the completion of a new world class creative facility that will serve as the UK divisions new home from the end of June.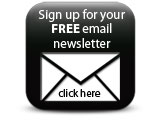 We welcome Burkhard to the company and wish him every success in his new role.
Companies