CEO of Japanese cosmetics brand DHC in racism row over slurs against Korean models
The business mogul has been described on social media as a 'hateful racist CEO', while one consumer has set up a petition calling for the shoppers to boycott the beauty brand
Japanese cosmetics brand DHC is facing backlash from consumers after using a 'racist' term to describe Korean models.
In a post on the brand's website, Yoshiaki Yoshida described models featured in Suntory's adverts, another Japanese company, as 'Chontory', according to South China Morning Post.
'Chon' is a derogatory term for Koreans in Japan.
"For some reason, the models hired to appear in Suntory commercials are almost all Korean-Japanese," he wrote.
"So that's why it seems they are mocked on the internet as 'Chon-tory'."
The cosmetics mogul went on to say that all of DHC's models by comparison were all 'pure Japanese'.
The group has since gone to receive a torrent of abuse, with one consumer calling for a boycott of the brand via a petition, which has garnered more than 14,000 signatures.
Other Twitter users described the leader as a "hateful racist CEO".
Another said they would no longer use products from a brand that has "blatantly spread racist and misogynistic rhetoric".
In 2019, Korean actress and model Jung Yu-mi said she would no longer work with the brand in protest of its CEO's comments.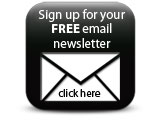 DHC has not responded to comments made by consumers.
Companies