CCL Industries acquires a 50% interest in Pacman-CCL
Cash deal said to be worth $18.5m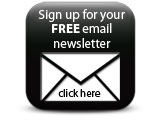 Canadian packaging solutions company CCL Industries has signed a binding agreement to acquire a 50% interest in Pacman-CCL, a privately owned group of label companies based in Dubai, in the United Arab Emirates, with additional operations in Egypt and Oman.

Pacman-CCL has been a license holder of CCL Label since 2009. The remaining 50% interest in the venture will continue to be held by Mr Ali Saeed Juma Albwardy who has overseen the growth of the company for over two decades, via his holding entity Albwardy Investment.

CCL Industries will pay $18.5m in cash to acquire its 50% interest in the venture and the closing of the sale is expected to occur this summer after certain administration procedures are completed.

Companies